Sima Saadi is defending her PhD thesis on april 19th, at 9 am In ThéMA main meeting room, 4 Boulevard Gabriel, 21000 Dijon.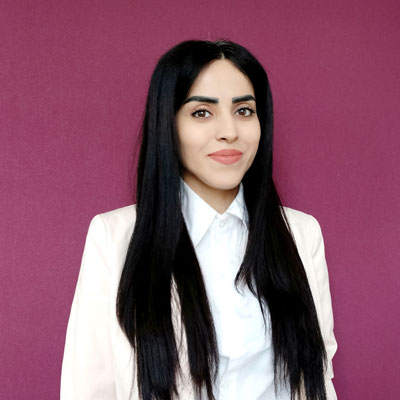 This thesis was directed by Jean-Philippe Antoni, Geographer, University Professor, at the University of Burgundy, and Co-directed by Hossein Karimzadeh, Urban planner, University Professor, at the University of Tabriz.
Defense jury :
Dominique Badariotti, Professor, University of Strasbourg, France (President)
Saeed Zanganeh Shahraki‬, Associate Professor, Faculty of Geography, University of Tehran, Iran
Antoine Paccoud, Research Scientist, Luxembourg Institute of socio-economic Research, Belval, Luxembourg
Abstract :

This research explores the suitable model for achieving environmental sustainability based on ecovillage urban design to improve the design of current and future ecovillages and to use it as a design model for building sustainable communities. The objective is to compare Iran and France in the following categories: (1) Identify the most important features of ecovillages based on general resident preferences in cities; (2) Determine ICT development in relation to environmental sustainability; (3) Analyze the relationship between sustainable development and ICT to reach urban ecovillage communities; (4) Evaluate the possibilities of transforming traditional villages into ecovillage lifestyles; (5) Evaluate the studied villages' business spaces and suitable solutions for their sustainability with the goal of becoming an ecovillage; (6) Assess of current ecovillages' responsibility to a sustainable lifestyle in France. and finally (7) Providing an appropriate model for achieving urban-rural sustainability based on Ecovillage and ICT. In terms of methodology, 1100 respondents (510 in Iran, 500 in France) were obtained using the quantitative method with a questionnaire in urban areas. For statistical data analysis, IBM SPSS, SEM with AMOS, and R programming were used, and GIS was used for spatial analysis. The qualitative method with semi-structured interviews, on the other hand, was used to collect data from rural areas and ecovillages, and MAXQDA software was used for data analysis. The results show that the respondents in the cities of France and Iran had more similarities than the respondents in the villages. In other words, the villages of France and Iran had more differences than the cities. In general, achieving sustainability through ecovillage and ICT can vary depending on needs, infrastructure and policies, culture, and society in each region, according to the final research model. However, it is crucial to concentrate on reconfiguring residents' perspectives, values, attitudes, and lifestyles toward sustainability. This includes altering corporate strategies and putting into practice, sustainable business models. And the significance of the government's role in accelerating the changes and supplying the required infrastructure. The development of plans and projects centered on green construction, for instance, or expanding the number of safe and quick cycling routes. Finally, the transformation of current societies, both urban and rural, will pave the way for the future sustainability and adaptability of urban-rural societies to climate change.
Keywords: Sustainability, Lifestyle, Urban Ecovillage, ICT, Spatial and Statistical Analysis, Iran, France.
The defense will be followed by the traditional thesis drink to which you are all invited. For an optimal organization, I invite you to register (for the defense) by clicking on this link: https://docs.google.com/forms/d/e/1FAIpQLSfz9qUw_cUyvdLDTpkiY2GtuSjJ2LvLQOzg75mgnnRfjwk6Bg/viewform?usp=sf_link