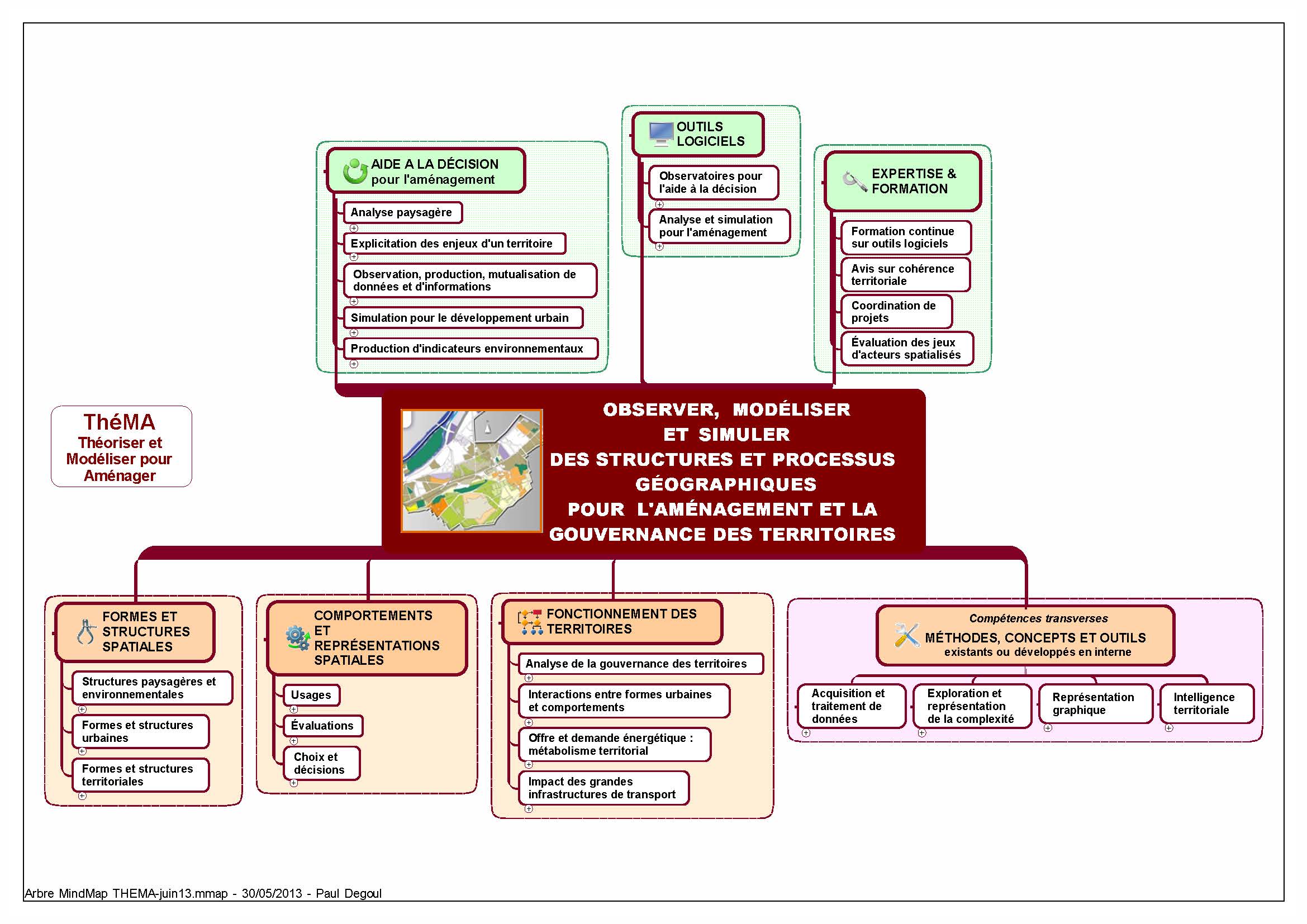 Strong methodological orientation
Practice of quantitative and model-based geography: the Laboratory's hallmark.
Expertise in geographical data processing and spatial analysis together with a determination to master the tools and computer science aspects derived from these methods. Has led to the production of several software packages.
Modelling as the guideline
Control of the spatialised information processing chain and consideration of the theoretical foundations underpinning the objects and methods employed.
Original and topical themes
Landscape, climate, territorial observation for diagnosis, evaluation and 'prospectives', tools for participatory governance, mobility, urban sprawl, power. The approach to these themes is marked by our orientation towards modelling.
Cross-cutting and multidisciplinary approaches
Modular research practice drawing on the complementary competencies of the teams. Some examples:
the formalism of accessibility models is transposed to deal with consumption and energy resources in the territory
the ecological approach, arising from current concerns with regard to the 'sustainable city' is taken up in evaluating the consequences of urban sprawl by various scenarios.
In other instances, this modular operation is expressed by interdisciplinarity which enables us to contribute our quality and our geographical input in scientific partnerships, especially within the Centre for Human Sciences, where geographers meet up with psychologists, archaeologists, ecologists, philosophers and even biologists and physicians.